Chair of Academic Board
Dr Andrew Barnden
Dr Andrew Barnden has been an Information Systems and Information Management academic for many years. He has held lecturing and research positions at Monash University, University of Melbourne, Australian Catholic University, Box Hill Institute and is currently an adjunct doctoral supervisor in the School of Computing and Mathematics at Charles Sturt University. Educationally, Andrew has been director of the post-graduate and the undergraduate Information Systems programs in Monash's Faculty of IT, and at Box Hill Institute he created and had accredited by TEQSA the undergraduate program in Information Management. He has managed the Computer Systems and Information Management programs at Box Hill. Andrew has extensive educational governance experience at institution, faculty and department level. His research interests are in organisational theory, process change management and educational technology management.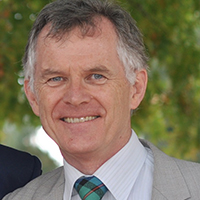 Member
Dr. Geoff Slaughter
Geoff Slaughter is Professor of Accounting and Academic Director (Education Partner Management) at the University of Southern Queensland. Geoff brings significant experience in academic program design, governance and accreditation. In his previous role as Associate Dean Academic in the Faculty of Business, Education, Law and Arts at USQ he led the development, accreditation, reaccreditation and program changes for over 70 undergraduate and Postgraduate programs in areas including Accounting, Economics, Finance, Business, Law, Management, Marketing, Arts and Communication, Creative Arts and Education. Geoff is author and co-author of over 30 publications relating to agribusiness, farm financial performance and sustainability. Geoff's research covers a number of industries including livestock, broadacre cropping and horticulture. His previous work has informed Federal and State governments on mulga fodder harvesting and vegetation management as well as initiatives that can be employed to help improve farm performance. Currently Geoff's main research focus is macadamias where he is collaborating with DAF Queensland, NSW DPI and the Australian Macadamia Society in benchmarking the production and financial performance of the Australian industry.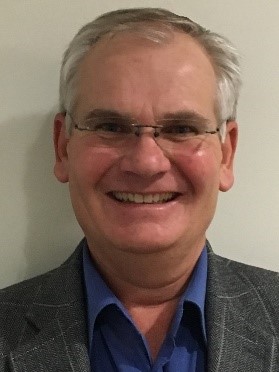 Member
Dr. David Curnow
Dr. Curnow has a strong background in the practice of psychology, management, policy, legal issues and decision making. He hold both a Masters degree and PhD which has seen him lecturing at a number of universities in both graduate and post graduate courses. Dr Curnow has served on the National and State Executive of the Australian Psychological Society. He has 20 years of experience as a forensic psychologist working in government and private practice. He has presented at national and international conferences on a variety of subjects including the mindset of the fraudster, program outcomes, malingering of chronic low back pain and was co-chair of the inaugural Australasian Fraud and Corruption conference in 2015.