Academic Board
Chair, Dr Andrew Barnden
Dr Andrew Barnden has been an Information Systems and Information Management academic for many years. He has held lecturing and research positions at Monash University, University of Melbourne, Australian Catholic University, Box Hill Institute and is currently an adjunct doctoral supervisor in the School of Computing and Mathematics at Charles Sturt University. Educationally, Andrew has been director of the post-graduate and the undergraduate Information Systems programs in Monash's Faculty of IT, and at Box Hill Institute he created and had accredited by TEQSA the undergraduate program in Information Management. He has managed the Computer Systems and Information Management programs at Box Hill. Andrew has extensive educational governance experience at institution, faculty and department level. His research interests are in organisational theory, process change management and educational technology management.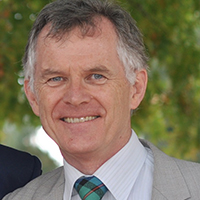 Member
Dr. David Curnow
PhD in Psychology (Monash University), Master of Psychology (Forensic) (Edith Cowan University), Graduate Diploma of Psychology (Edith Cowan University), Bachelor of Behavioural Sciences (La Trobe University), Registered Psychologist, Member and Clinical Supervisor for the Forensic College of the Australian Psychological Society (APS), Clinical Associate of Centre for Forensic Behavioural Sciences.
Dr. Curnow has a strong background in the practice of psychology, management, policy, legal issues and decision making. He hold both a Masters degree and PhD which has seen him lecturing at a number of universities in both graduate and post graduate courses. Dr Curnow has served on the National and State Executive of the Australian Psychological Society. He has 20 years of experience as a forensic psychologist working in government and private practice. He has presented at national and international conferences on a variety of subjects including the mindset of the fraudster, program outcomes, malingering of chronic low back pain and was co-chair of the inaugural Australasian Fraud and Corruption conference in 2015.